Low Carb Skipton Founder Radio Interview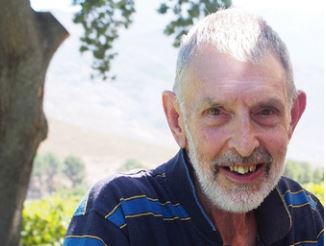 The founder of Low Carb Skipton has delivered a powerful message on carbohydrates, cholesterol and a range of other issues on one of Ireland's biggest radio stations.
Dr Verner Wheelock was the headline guest on the Republic's LM/FM Late Lunch show hosted by Gerry Kelly.
He, along with organic gardening expert Nicky Kyle, faced a series of questions on a wide range of health-related issues.
Former food science professor Dr Wheelock pulled no punches during the interview, laying the blame for the Type 2 diabetes epidemic squarely on the "disastrous" pro-carbohydrate advice doled out by the majority of medical professionals.
He told the host that Type 2 diabetics who cut their carbs significantly and replace them with a diet which includes healthy fats, can achieve immediate positive results, something that had been proven across the world but also closer to home within the Low Carb Skipton group.
He was backed up by organic food expert Nicky Kyle who said people who ditched sugar-laden foods such as cakes and biscuits saw energy benefits immediately.
Dr Wheelock also weighed in on sugar. "It's an addiction and should be treated in the same way as a drug."
Asked his opinion on statins, Dr Wheelock pointed to a Norway study which he said proved that the positive effects of the drug were neglible and he described the mainstream advice on cholesterol as "rubbish".
In the interview, which sparked an avalanche of questions from listeners, he said that those wanting to lose weight should also look primarily at slashing their sugar and carbohydrate intake.
Listen to the interview in full: https://www.lmfm.ie/on-air/shows/late-lunch/late-lunch-podcasts-(1)/healthy-eating-the-big-mistake/?fbclid=IwAR3izDNibeFexLs2Y4KwcPSSrTVoiYXnPDFtbHr-wO0ivNox9rGqnssoDFs#.XG7ajv3CBbk.facebook
https://lowcarbskipton.com/wp-content/uploads/2019/03/verner.jpg
246
326
carbmin
/wp-content/uploads/2018/08/logo.jpg
carbmin
2019-03-07 14:08:04
2019-03-08 20:33:53
Low Carb Skipton Founder Radio Interview